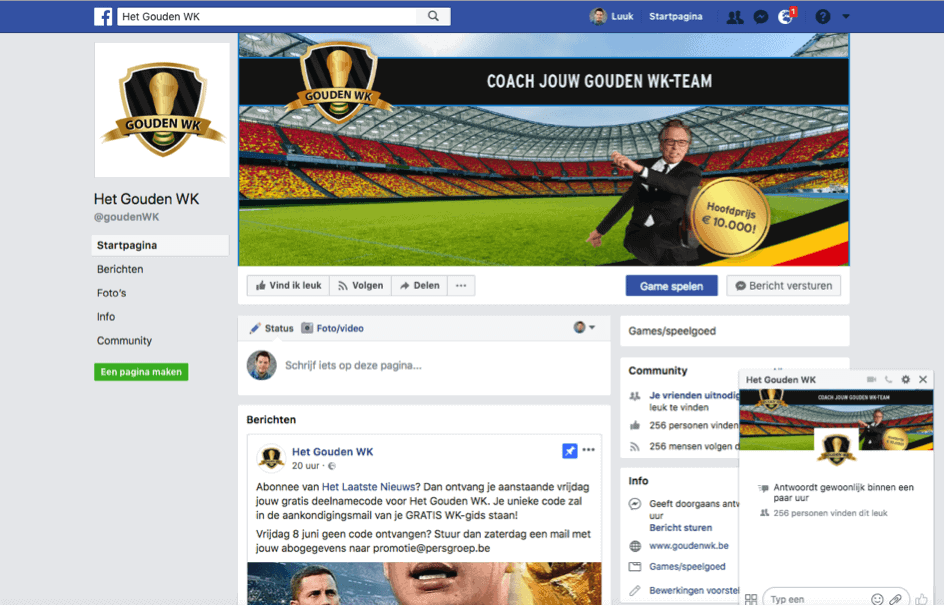 This week Fan Arena launched the Golden World Cup 2018. It's a fantasy football game for the biggest sporting event of the year, the world cup. The winners takes home 10.000 euros.
The Golden World Cup is the second game Fan Arena delivers for De Persgroep in 2018. In May the readers of Belgium's biggest newspaper Het Laatste Nieuws could showcase their pro cycling knowledge in the Golden Giro. People who played the Golden Giro don't have to go to another website to also play the Golden World Cup. It's a seamless experience thanks to the one platform approach.
Game mode
Similar to the proved concept of the other Golden Games, in Golden World Cup you must pick players within a budget. The player's actions in real life (goal, assist, etc.), will earn you points in the game. The difference with other Golden Games is that during the tournament the amount of players to pick from one country varies. In the first round it is allowed to only pick two players from one country which will increase in the knockout phases of the World Cup to be able to transfer players still active in the tournament.
Read more why De Persgroep partnered with Fan Arena for their digital fan engagement.