FAN ENGAGEMENT PLATFORM WITH PRODUCTS & CHANNELS
Software to enrich
Fan Journeys
Learn more
Improve retention for your products or directly increase revenue depending on your business goals.
The most effective digital channels
Deliver your content straight to your audience.
Fan-centered mobile apps
We think mobile first. Fans are more demanding than ever and seek the best ways to connect with their favorite leagues, clubs and sports. We create experience enriching apps that add real value for your fans. Say goodbye to bloated apps with features that are never going to be used.
Elevate your website
Products like Fantasy Sports are seamlessly embedded in your current website (or app). We also assist in getting more out of your website in terms of data, user engagement and content automation.
Real-time overlays for OTT platforms and sports live streams
Coming soon!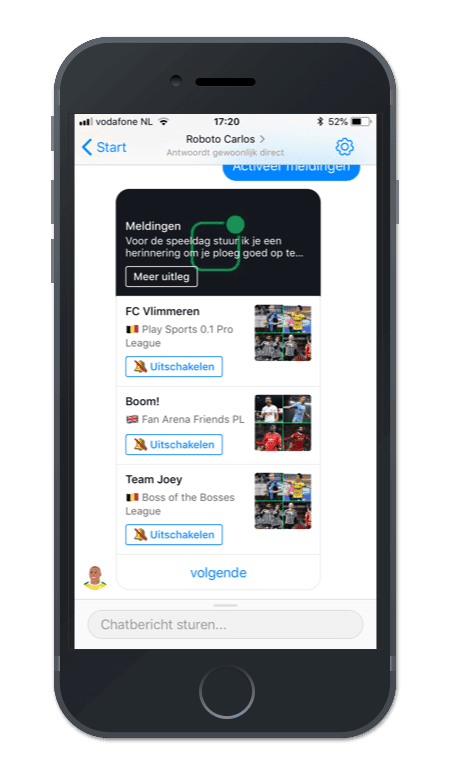 Chatbot
Chatbots are one of the most promising digital marketing channels. They combine social, mobile and instant messaging power to reach sports-minded audiences. Not to mention the impressive open rates (10x higher than email!) and click-through rates (up to 60%!). Read more.
Contact Us
Attention-grabbing products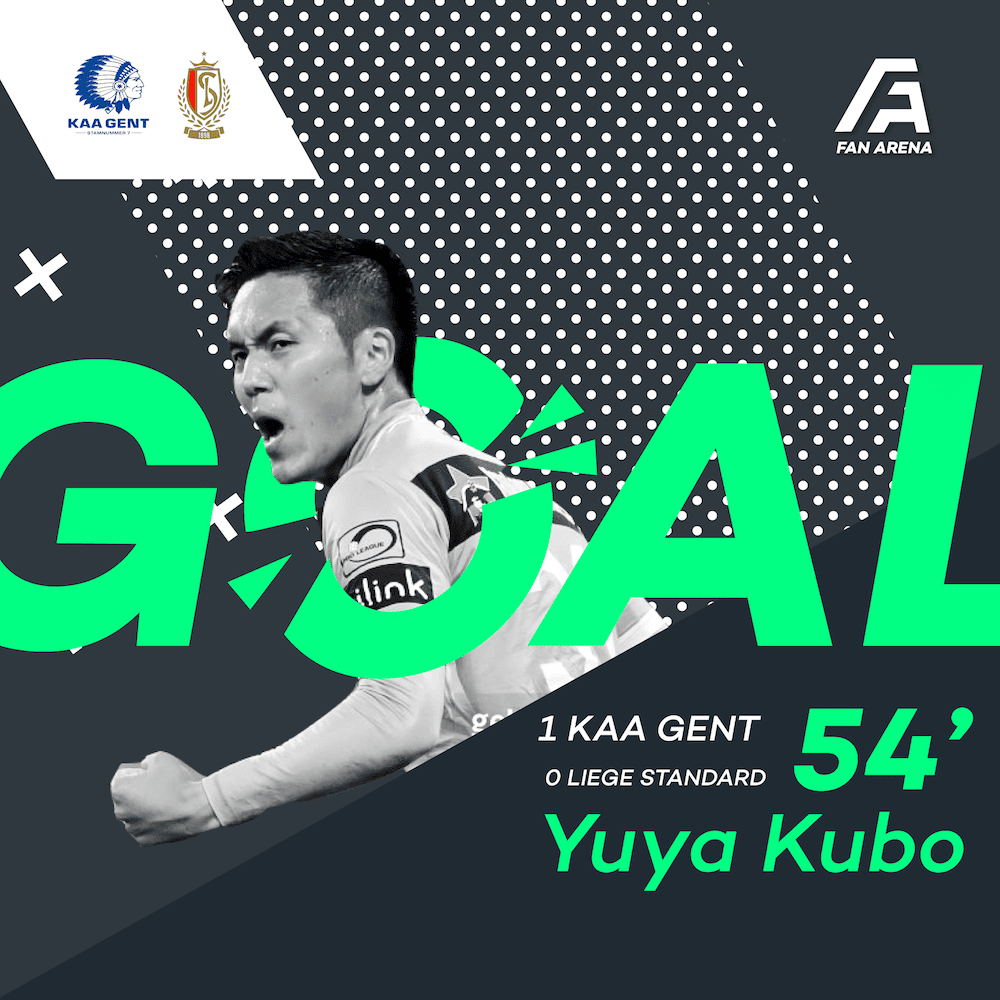 Automated Content
Automate your output on social media and owned channels. Increase your reach significantly with real-time visuals.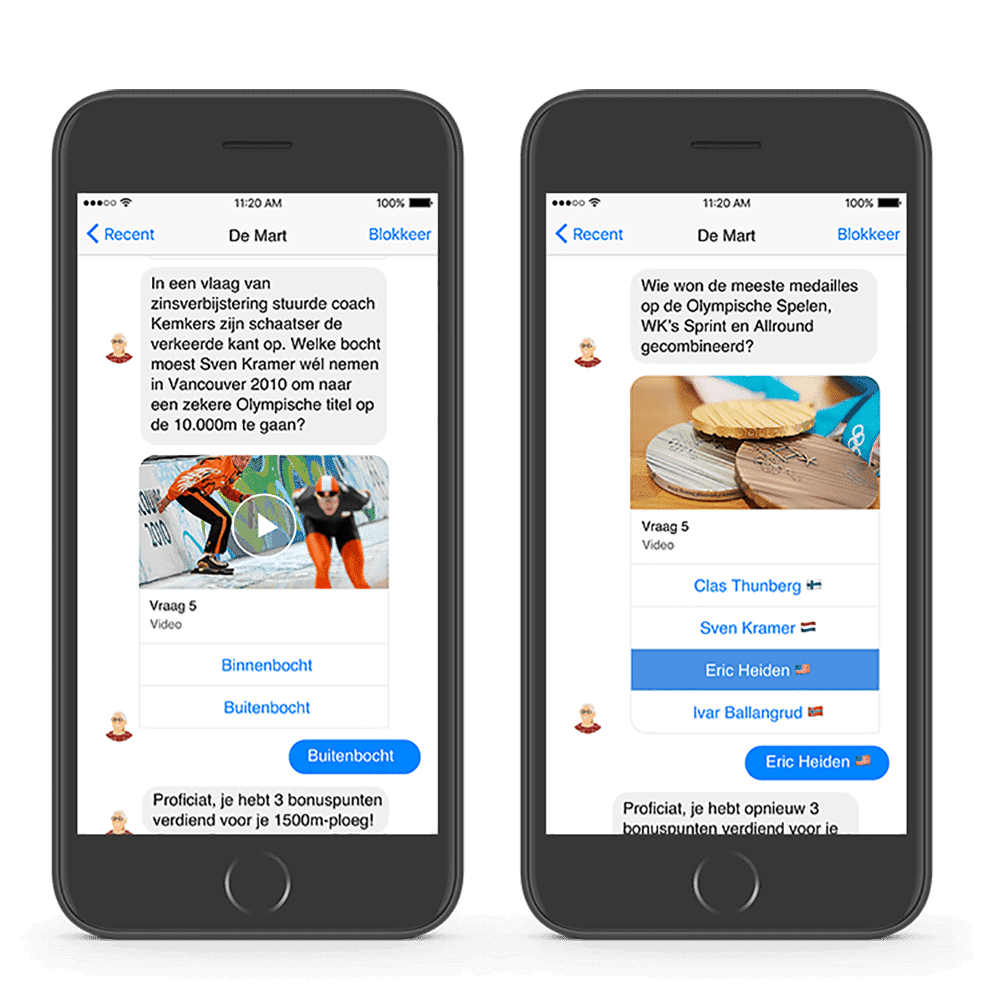 Quizzes and Predictors
Entertain your audience with quizzes and fun games. Offer a great second screen experience during live matches.
Request a demo to see how you will be more successful with your fan engagement strategy.

Fanbase(d) Strategy
We understand what it takes to build a fanbase. (Your) Content is still king but context is now queen. Our software adapts to your business model and context. Devise unique strategies by connecting your apps with fantasy sports, chatbots and automated content.

One Stop Innovation Shop
Digital innovations and sports marketing finally come together. Each iteration of our product roadmap adds exciting new functionality for your fans. Rest assured, you will stay relevant the day after tomorrow.

Effective & Fast
Does your organisation miss expertise or simply lacks the time to achieve digital growth? Our products take weeks, not months, to ship. Impact on your internal processes are kept to the minimum of adding a link en pressing SEND.