The Power of Fantasy Sports
A great tool in your Fan Engagement Stack.
Embed a Fantasy Sports game in your website or app. Create a new revenue channel, keep retention high, or do both.
Fantasy Sports are online games where you put together a virtual team of real sports players. You earn points based on real life statistics that are converted into fantasy points. The better your player performs in real life, the higher your fantasy points.
You play against other managers and their teams. Everybody manages a roster by adding, dropping, trading and selling players to keep winning.
We develop Fantasy Sports games for literally every sport imaginable.
Activate a targeted audience with Fantasy Sports for a specific tournament (eg. FIFA World Cup 2018). Or make Fantasy Sports an integral part of your audience retention strategy (eg. Season-long fantasy).
Football
Cycling
Formula 1
Rugby
Basketball
Hockey
… you name it!
Up and running in no time
The Fan Arena Fantasy Platform is developed in such a way that we can launch new games very fast. The average game is launched in 2 to 4 weeks.
Fan Arena keeps expanding its Platform and each new feature benefits all of our clients. Let's say we introduce a chat functionality for new client X, then we roll it out for everyone else.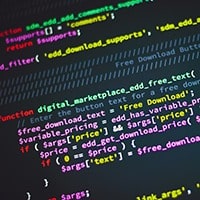 Fantasy Sports offers 3 ways to monetize your audience and reach.
Revenue based: a classic and straightforward method is by asking a participation fee and combine it with giving away prizes to the best players.
Retention based: when the Fantasy Game is free to play, the main goal is to keep all users engaged. Research shows that Fantasy Sports is an inherently great tool to achieve that. How to monetize those users depends on your business. It can be done by selling ad space, selling your own products, gaining specific insights, etc.
Mix: a freemium model is the hybrid between the two. On the one hand the participation threshold is kept to a minimum with a free-to-play game and on the other hand you earn money by offering a premium service to get more out of the game (eg. extra stats and research tools).
Reach different types of fans
Don't believe the hype that there is a silver bullet to reach and engage eg. "the football fan" or "the sports fan" in general. According to research by Nielsen Sports and our own Fan Arena research there are various types of fans.
All of these segments can be serviced by Fantasy Sports, and even multiple types at the same time by intelligently combining game mechanics.
Four segments are very interesting in regards to Fantasy Sports:
the trend positive
the game expert
the connection fan
the armchair fan