Fan Arena devises fantasy sports game modes that achieve your goals.
Budget or salary cap
You select players for your team within a pre-defined budget, or salary cap. Each player gets a fictional value, where the top performers are valued the highest. The budget and values are often accompanied by constraints such as a fixed number of players per position and a maximum of players from the same team.
Adding a transfer market to your game can make things very interesting during the season. A player can increase in value based on supply and demand. This adds an extra strategy element and rewards your insights.
PROS
Low barrier entry
Manage the difficulty for users
Flexible team management with transfers
Award prizes and show rankings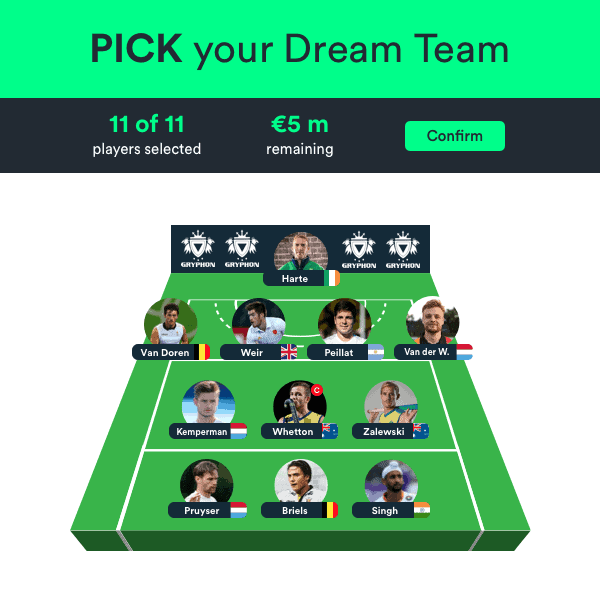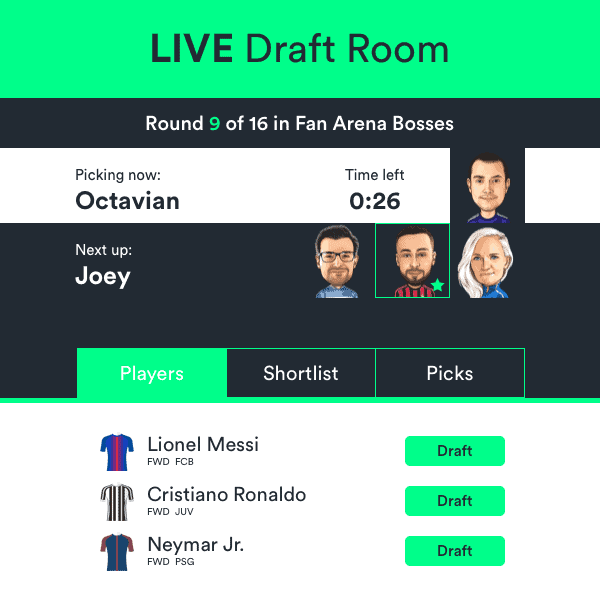 Draft
In a fantasy draft game mode the players are allocated during a draft night, a live moment during which teams take turns in selecting players. Each player can only be picked once and doesn't have a value. The draft process originated in North America and is used the NFL, NBA, MLB and NHL.
The draft night is a very special occasion for everyone involved in a league. A good draft can make or break your fantasy season. The stakes are high!
PROS
The most exciting game mode
Inherently social
Unique teams
Another good reason to meet up with friends
A fantasy game for every audience
Daily fantasy
Daily fantasy sports are conducted over short-term periods, often a single day of competition.
Prediction
Predict exact scores or win/lose/draw. Earn rewards or credit. No learning curve.
Career
In a career mode a season is divided in multiple periods. You promote or relegate based on your ranking.
Auction
Another way of allocating players to teams instead of draft or budget. Everyone in a league bids on desired players.
League scoring
Play head-to-head against your opponent's team and score points when you win or draw. Or use a classic ranking on total points scored.
Duration
Your fantasy game can run for a season, during the play-offs or for a single tournament.