We grow, leverage
and
monetise

fanbases
for sports, media and brands
You are continuously looking to acquire, grow and convert sports fans
for your club, federation, media company or brand.
Fantasy Sports
Research shows that fantasy sports increases fan engagement. We integrate our fantasy sports engine in your existing platform.
WE ACTIVATE
your audience through gaming.
Fan Apps
Mobile Fan Apps unlock your fanbase potential by providing new fan experiences and marketing channels.
WE TURN
your audience into fans.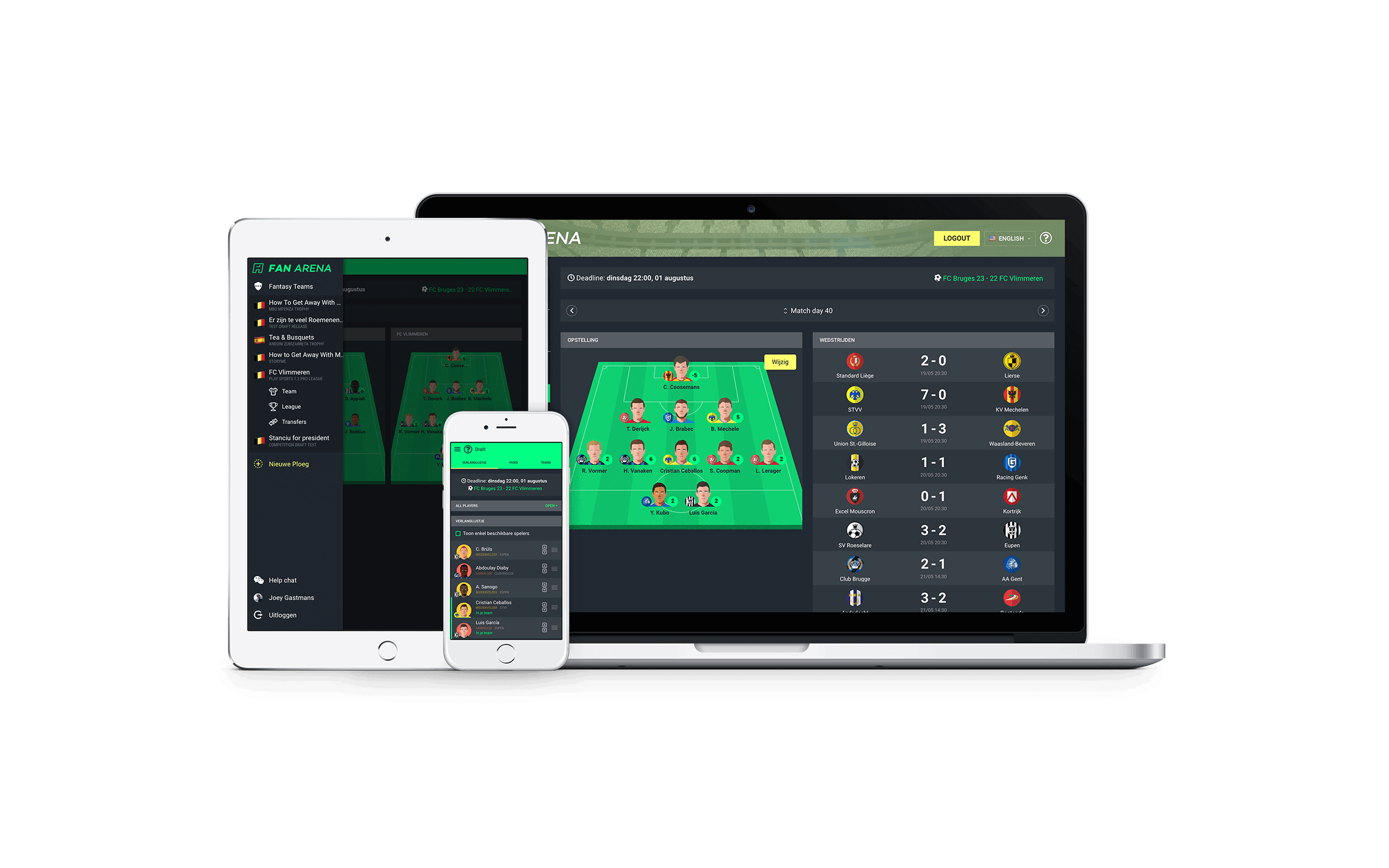 We combine technical knowledge and marketing insights to maximise your fan engagement goals.
Every iteration of the Fan Arena Platform benefits everyone.
Fast set-up and very flexible team with start-up attitude.